Assalaamualaikm,,
Sahabat
Sejuta rangkaian kata
Terwujud bagai memori
Untuk seorang sahabt
Yang setia mengisi dan hati..
erk...
ok chop!!!
haha.. ptg ni bkn mahu brpuitis ke pe ok.
ptg smlm aq smpat hang out ngn bff aq
n today dye dah balik kuantan.
sebulan dye cuti aq bz bebenor agaknye xsmpat nk jmpe dye.
fortune ptg smlm my En.kesyangn ajak kluar
ajak si fara ni skali.
actly x tw ke mana nk g.
but si dia nk bwk g jusco.
aq follow je.
sebab...........
aha dye yg drive..
smpai sne mereka2 nk tgok wyg
pe lg kan
transformers lah
aq ni bab2 tgok movie xbpe mnt..
tp bleh r lyn skit2..
prnh gak ad mber tnye knp
yelah rmai ajak be4 this tgok movie.
tp sng je my answer is not my hobby ok..
smpai Jusco dlm pkol 3 lebih
pas beli tiket sume.
si fara ni lapor.
nk tggu 5.30pm cter ni ditygkn
we all g mkn.
aq n en.kesayangn xlapor.
just mnjamu selara kt ABC ni je lah
aha.... sungguh!!!
xbpe rse ABC nye..
bkn xsdp tau,,
tp nth ish....
ABC kat rstorn dkt rmh tu lagi kena pnangan nye kot
tp thx lah gak kt abg yg wat bnde ni ye
leh siap kenyit mata.
skt mata kot dye.. !
aha.. tgok2!!!
wlpn aq ckp xbpe nk sodap..
tp si dia ttp mkn ngn pnuh nikmat gler..
yelah dah lme dye xrse kot..
hehe.. sory syg!!
pas mkn sume..
aq n en.Kesayangn brpecah.
cz kami mahu mnuju ke surau n toilet.
hee.. xkn nk ikot kot kn..!
so ble aq br2 ngn fara..
pe lg... pantang jmpe.!
mmg kje yg slalu kami buat..
V
V
V
V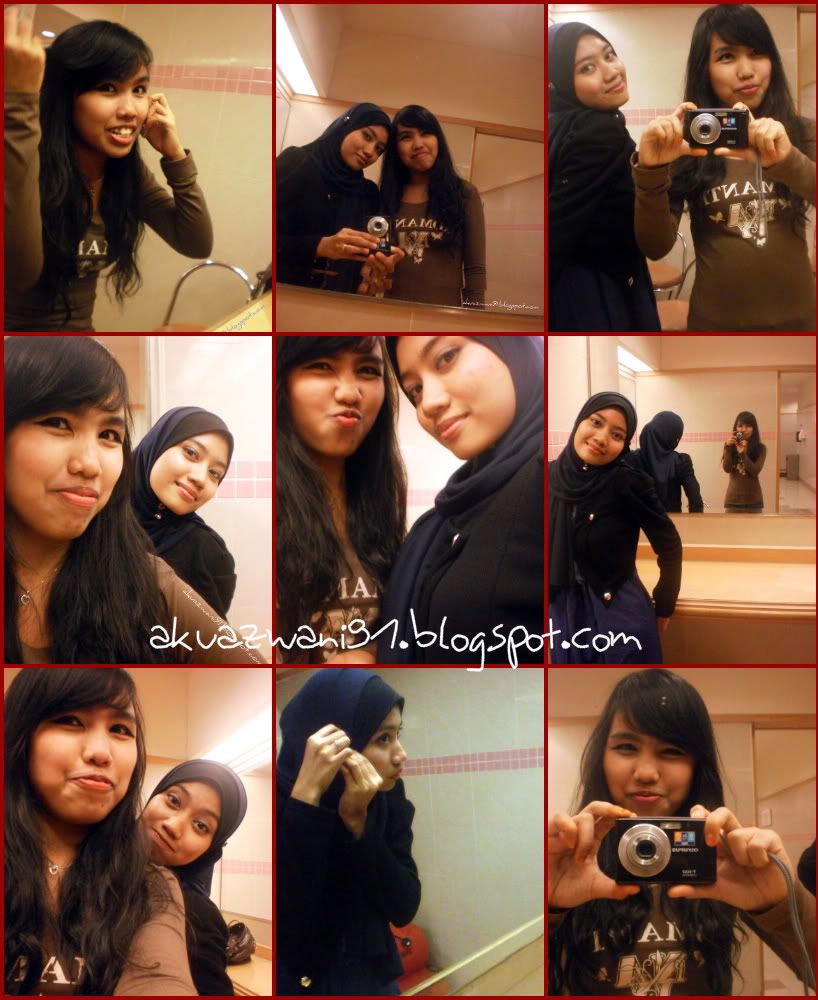 ok next to the Transformers movie ok..
erm,,
The battle scenes are incredible!
Aku dah macam nk msok kat dalm skrin tu, nk join sekali!
Sentimel Prime tu buat aq sakit hati jer.
Dah lah muka huduh.. perangai pn huduh.
Huduh betol! simbah asid karang!! baru tahu... =_=
Tapi aku sedih lah bila ad 1 robot drpd geng Autobots kena bunuh.
kejam gler scene tu ! Nasib Bumblebee tak kena bunuh.
For your information,, Bumblebee hampir hampir nk kena bunuh tw.
masa tu aq dah macam oh em ji oh em ji.
Eh !!!! terbagitahu plak..!
Tak suprise lah for those yg tak tengok lagi kn!
aha... ok !
anggap je la korang x baca apa yg aq taip ni ye.. :P
Bagi penggemar2 filem aksi,
Transformers: Dark Of The Moon
ni merupakan filem yg paling sesuai bg korang.
Intro filem ni pn dah gempak gler.
Serius!! aku bg
Transformers: Dark Of The Moon
sbnyk three and half stars.
errkk.... kenapa x bg lima terus je??
haha... mana boleh beb !!
Kita kn manusia,, cerita segempak mne aq cter dlm ni msti ad kekurangn sna sni.
boleh kn bg alasn mcm tu??
haha...
Anyway,, be4 filem
Transformers: Dark Of The Moon
start,
aku dapat tengok trailer
Harry Potter & The Deathly Hallows: Part 2
.
wow!! best gler kot ! aku teruja beb!
x sabar terasa di kalbu nih!! haha
yg penting.. i like the ost
Transformers: Dark Of The Moon...
Dalam trnsformer 2-Rise of the fallen,
xsilap lagu linkin park yg jadi ost is Newdivide rite..
kali ni dalm
Transformers: Dark Of The Moon
lgu Iridescent yg mmpunyai rentak slow mnjadi taruhan.
Apapun VC linkinpark utk lgu Iridescent
ni ada stail !
tapi kan ,, jalan crite yg agak pnjg smpai ke malm tgok bnde ni
wat aq resah gelisah n bosan ddk dlm tu..
hehe.. bkn pe ngn si fara ada date mlm tu.
yg si en.Kesayangn nye abg dye xhabis2 call..
smbil tgok screen tu dlm kpale ni trpk.
jem ke x jln nti balik.
klo jem pkol bpe smpai rumah..
aha.. but really...!
so happy n fun dpt hang out together with them.
chop!!!
nk tukar topik leh kan!!
ble aq tgok pic aq ngn fara kn,
cm xde prubahn pape erk..
jap ea...
V
V
V
V
V
V
V
V
V
pic 3 thn lepas
aha... kan!!
cme nmpk sedikit matang pada wajahku..hehe
haa!!
prcaya x???
cbe try tgok another pic
V
V
V
V
V
ahhhaaa!!!!!!!! kan!!
matang kan!!
haha weekkk!
perasan!!
ok!
thts all !!!
bye!!
^_^